The One Who could do it all; Mario Andretti
Motorsports lovers are all aware of who Mario Andretti is. He is among the most renowned and versatile racers of all time. His story started on February 28, 1940, when he was born in Italy and is now a former racing driver from America. 
In the entire history of motorsports, he has been one of the most successful American racers and has won the hearts of thousands of people with his skills. Moreover, he is one of the only two drivers who managed to win races in IndyCar, Formula One, Nascar, and the World Sportscar Championship. 
Mario Andretti Racing Career 
He is an ultra-versatile racer from an Italian immigrant family in America and was introduced to the motorsport world through sprint car racing. Two years after he joined the sports world, he won the Indycar title. This was quite an achievement for a beginner, which was the start of his remarkable journey. 
He made waves in his career by taking several pole positions to get started with F1. Mario Andretti, the F1 champion's first start, was at Watkins Glen in 1968. Though he had a keen interest in racing in America, this is what kept him motivated to race in F1. In 1971, he joined Ferrari to live his dreams further and earn more fame. 
This relationship with Ferrari was an excellent start for Mario, as this was the time when he won a debut in racing in Kyalami, South Africa. After much back and forth with his career, in 1981, he switched to Alfa Romeo, but the technology of ground effect didn't make the cars as exciting to drive as he thought. That said, Mario felt that it was less rewarding to drive those cars and also lethal to accidents during a race. This is how Andretti returned to Indycars to continue his career.
His Return To Indycars
His comeback was celebrated, where a pole position and a podium finish at the Monza were gained. After returning to Indycars, he won the title for the fourth time in 1984. At the Le Mans in France, he made four appearances; the last was made in 2000 with the Panoz.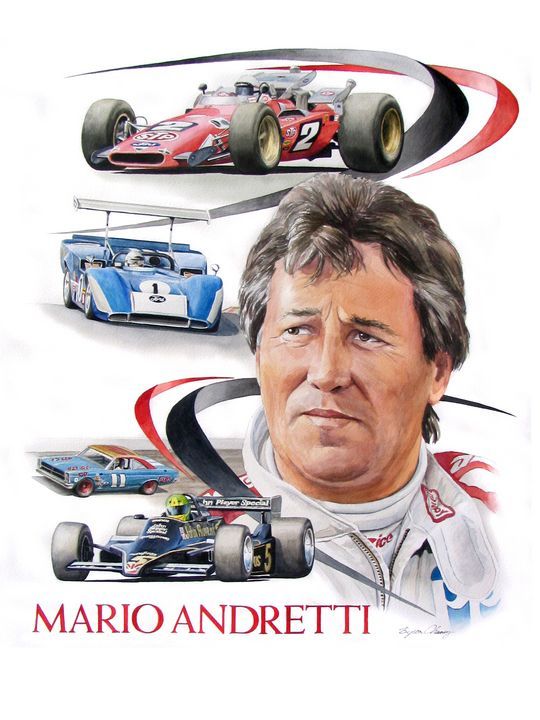 Even after so much hard work and winnings, he could not add a victory over the classic races that he has won in his record of stunning successes. In 2003, the nightmare of every f1-driver came true for Mario. He returned to Indianapolis and experienced a terrible aerial crash. The accident took place when he straightaway hit the debris. Luckily, he escaped the accident unhurt. 
These days he is still an ambassador for Indycar racing. Furthermore, he used to support and still supports the development of circuits in America.
Written by Camber Watches, August 2022
Want to experience other wonderful racemoments? Follow this track. Want to have your own racing watch to take you back in time? Then take this road.